What size AVR do you need to protect your inverter?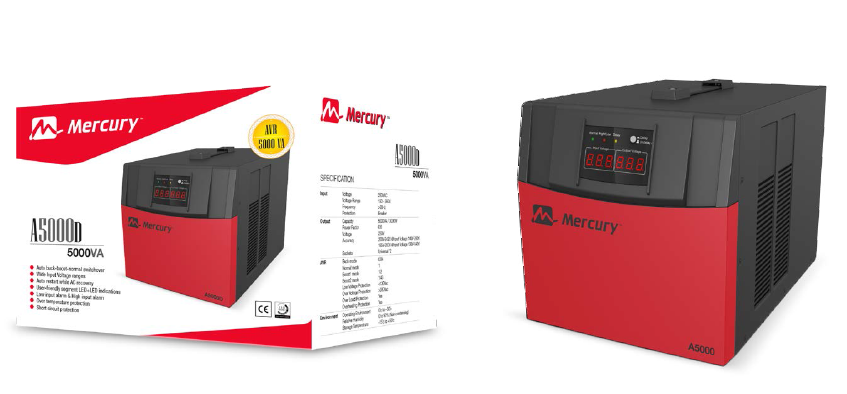 If you live in area prone to NEPA fluctuations you can protect your inverter and sensitive electronic equipment from low and high  voltages with a Mercury Automatic Voltage Regulator.
Mercury AVR's not only adjusts voltages to safe levels, but also provide surge protection.
AVR Available
in Mercury
Range in
Nigeria
Inverter
Nos of 200AH
Batteries used
2KVA
Radiant 1200VA, 720W
1
5KVA
Radiant 2400VA, 1440W
2
5KVA
Spirit 2000VA, 2000W
2
5KVA
Spirit Plus 2000VA, 2000W
2
5KVA
SOHO MH 3000VA, 2400W
2
10KVA
SOHO MH 3000VA, 2400W
2+2
10KVA
Spirit Plus 3000VA, 3000W
2
10KVA
Spirit Plus 3000VA, 3000W
2 + 2
10KVA
SOHO MH 5000VA, 4000W
4
10KVA
SOHO MH 5000VA, 4000W
4+4
10KVA
Spirit Plus 5000VA, 5000W
4
15KVA
Spirit Plus 5000VA, 5000W
4+4
15KVA
SOHO MH 7500VA, 6000W
10
20KVA
SOHO MH 7500VA, 6000W
10+10