Mercury Load Selection Guidelines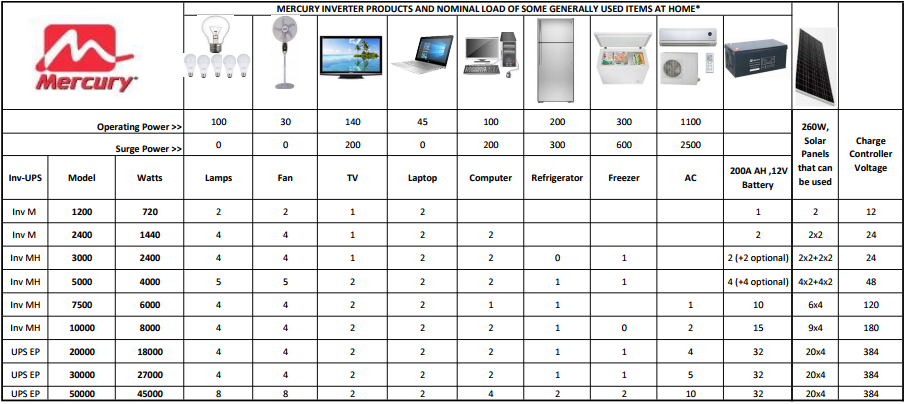 We offer reliable Solar Solutions / Backup to any of the products selected above.
*Please note the above is only a guideline actual may depend on specification of the appliances used.
**Please not that the selection of the inverter depends on the nominal load that will be connected to it and the surge load when the load starts.
***Please note that the backup time depends on many factors including the battery capacity in AH.